Jim Duane on Philippe Melka + Native Fermentation
Our winemaker, Jim Duane, has a side project. When he's not testing pH levels and tending to the vineyard, he's researching content for his podcast, Inside Winemaking. Jim's podcast hosts top winemakers from around the country in an effort to answer all your questions about wine and winemaking, and occasionally we'll feature episodes here on Seavey's website…especially when he's interviewing another of our resident stars, Philippe Melka discussing the concept of native fermentation.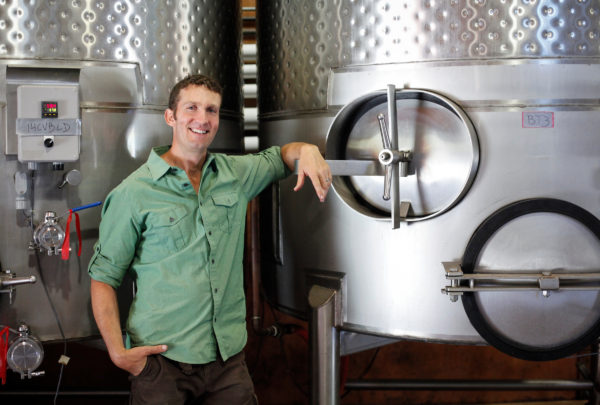 PHILIPPE MELKA, MEGHAN ZOBECK, AND NATIVE FERMENTATION MANAGEMENT
This episode features Philippe Melka, one of the most renowned winemakers in California. Joining us is Meghan Zobeck, who is one of the winemakers that make up the small Atelier Melka workshop, which is responsible for the consultation to some of Napa's leading wineries. I have received many requests for a discussion of managing native fermentations and I felt Philippe's experience would be ideal for this topic. After Philippe shares the mishap of feeding red pomace to the winery cows at Seavey Vineyard back in 1995 we get right into the thick of fermentation management including both philosophical and technical aspects. This episode gets deep into the weeds of red wine fermentations and we also cover the practice of extended macerations. We wrap up with a discussion of Philippe and Meghan's recent forays into Pinot Noir winemaking. I had a great time recording this episode and I'm excited to share it with all the Inside Winemaking listeners.
LINKS AND RESOURCES MENTIONED IN THIS EPISODE
Atelier Melka
Melka Wines, Napa Valley
Seavey Vineyard, Napa Valley
Philippe on Wine Library TV back in 2006
SO2 podcast from Inside Winemaking featuring Zeke Neeley
Dominus Estate, Napa Valley
Lail Vineyards, Napa Valley
Vineyard 29, Napa Valley
Dana Estates, Napa Valley
Constant Diamond Mountain, Napa Valley
I'm hoping to put together an episode where I answer listener questions about grapegrowing and winemaking. Please email what's on your mind jim@insidewinemaking.com
The Inside Winemaking Podcast on iTunes
And Stitcher Radio Too
Questions? Comments? Let Jim know what you think: jim@insidewinemaking.com